Fundação Dr. António Cupertino de Miranda
Avenida da Boavista, 4245
4100–140 Porto


Tel: +351 226 101 189
Fax: +351 226 103 412
Email: geral@facm.pt
The Conference Venue will be Dr. António Cupertino de Miranda Foundation that was set up in 1964.
This Foundation is located at "Avenida da Boavista", the longest avenue in Porto that in more than 5 km in length and crosses 6 neighborhoods!
It is a private, independently financed institution, whose aims are both cultural and educational. It is also where the Paper Money Museum is based.

The Boavista Avenue connects the Military Hospital and the Rotunda da Boavista area with the ocean, ending up in the famous Castelo do Queijo – an awesome fortress near the beach.
Starting almost from its beginning, you can see the Rotunda da Boavista (Praça Mouzinho de Albuquerque) and the great Casa da Música, a masterpiece designed by the Dutch and Pritzker Prize winner architect Rem Koolhaas. Don't miss the private tours inside the concert house, or just go inside for a coffee!

Close to this Avenue you can also find the Serralves Foundation and Museum.

And almost at the end of the Avenue you can find the entrance to the Parque da Cidade (City Park) and the "Castelo do Queijo" and enjoy some beautiful ocean views!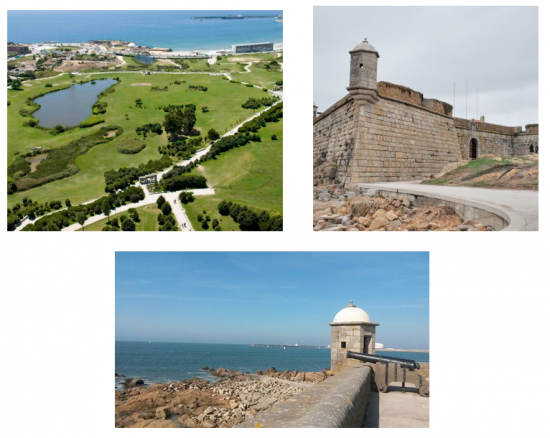 From the picturesque streets of downtown Oporto to the churches and monuments which offer spots of unrivalled beauty, meandering along romantic routes, cruises on the River Douro, visits to the port wine Cellars, the imposing presence of the Stock Exchange Palace, the architecture of Casa da Música or the Serralves Museum collection, there are many reasons why the city of Oporto was classified as World Heritage by UNESCO as well as European BEST destination 2017!