Conference Program
CHEM2NATURE FINAL CONFERENCE Program
CHEM2NATURE FINAL CONFERENCE
"Multifunctional Biomaterials Inspired by Nature"


Centro Cultural Vila Flor, Guimarães, Portugal
25-26 OCTOBER 2018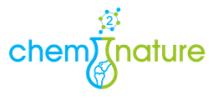 This event is being organized in the scope of the European Horizon 2020 Twinning project CHEM2NATURE: Enabling precision chemical methodologies applied to natural-based systems for the development of multifunctional biomedical devices. This project comprises a series of events related with the development of natural-based biomedical devices.

The International Conference on "Multifunctional Biomaterials Inspired by Nature" will be a forum of discussion on the following topics: 1) Supramolecular systems; 2) Cell-ECM interactions; 3) Pathological protein aggregation; 4) Drug-delivery systems; 5) Top-Down Fabrication methodologies; 6) Modulating cell behaviour using mechanical stimuli; among others.

The Conference will join World leading experts in the field, who will present their most recent and relevant achievements.
CONFIRMED SPEAKERS
Thomas M. Hermans, University of Strasbourg, France
Bing Xu, Brandeis University, USA
Manuel Salmeron-Sanchez, University of Glasgow, UK
Tuomas Knowles, University of Cambridge, UK
Helena S. Azevedo, Queen Mary College University of London, UK
Paul S. Weiss, University of California, USA
Matthew J. Webber, University of Notre Dame, USA
Honggang Cui, Johns Hopkins University, USA
Jan van Esch, Delft University of Technology, The Netherlands
Ehud Gazit, Tel Aviv University, Israel
Anthony Day, University of Manchester, UK
Viola Vogel, ETH Zurich, Switzerland
Il Keun Kwon, Kyung Hee University, South Korea
Meeting Chairs
GENE2SKIN FINAL CONFERENCE
23-24 October 2018
CHEM2NATURE FINAL CONFERENCE
25-26 October 2018
Centro Cultural Vila Flor, Guimarães, Portugal
Av. Dom Afonso Henriques 701,
4810-431 Guimarães

EARLY BIRD DEADLINE: 2018-09-30