Conference Program
Summer School CHEM2NATURE 2018

Fundação Dr. António Cupertino de Miranda, Porto, Portugal
03-06 JUNE 2018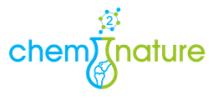 This event is being organized in the scope of the European Horizon 2020 Twinning project CHEM2NATURE: Enabling precision chemical methodologies applied to natural-based systems for the development of multifunctional biomedical devices. This project comprises a series of events related with the development of natural-based biomedical devices.

The CHEM2NATURE Third School will be the third forum of discussion in the following topics: 1) Supramolecular systems for biomedical applications; 2) Natural-based biomaterials; 3) 3D tissue models; 4) Drug-delivery systems; 5) Stem cells therapies; among others.

The School is entitled "Multifunctional biomedical devices" and will join World leading experts in the field, who will present their most recent and relevant achievements.
CONFIRMED SPEAKERS
Mustafa O. Guler - University of Chicago, USA
Giuseppe Battaglia - UCL, UK
Michiya Matsusaki - Osaka University, Japan
Maria J. Vicent - Centro de Investigación Principe Felipe, Spain
Cecília Roque - Nova University, Portugal
Thomas Scheibel - University of Bayreuth, Germany
Dave Adams - University of Glasgow, UK
Paolo De Coppi - University College London, UK
Meeting Chairs
Organization
Organized by
3B's Research Group, University of Minho, Braga, Portugal

A member of PT Government Associate Laboratory ICVS/3B's

Summer School CHEM2NATURE
"Multifunctional biomedical devices"
03-06 June 2018
Summer School GENE2SKIN
"Biomaterials and molecular mechanisms in the context of Skin Regeneration"
06-08 June 2018
Fundação Dr. António Cupertino de Miranda
Avenida da Boavista, 4245
4100-140 Porto
Submit Abstract deadline: 30-04-2018
Timeline
Early Registration Deadline